In under nine months, bleaching resulting from warmer ocean temperatures has killed around 67% of the coral in one of the natural wonders of the world, the Great Barrier Reef.
Scientists that are surveying the Great Barrier Reef have stated that this is the worst coral die-off ever recorded. 430 miles in the northern stretch of the reef is dead. By a miracle, Cyclone Winston hit in the lower region of the reef and reduced the water temperatures by three degrees which resulted in saving the 1,400 mile stretch of the reef from any damage.
From the beginning of this environmental catastrophe, the Australian Government has tried to cover up these depleting coral reefs. The Great Barrier Reef was estimated to generate $5.7 billion AUS ($4.2 billion USD) in tourism and created almost 70,000 jobs. With the word getting out that these once vibrant, mesmerizing reefs are as white as Michigan winters, tourism would most likely decline resulting in an overall loss for the economy. The Australian government did everything it could to downplay and lessen the bleaching, going as far as the Australian Department of Environment intervening to have all mentions of the Great Barrier Reef, even every mention of the country, removed from the final version of the UK report on climate change and world heritage sites. When confronted the government stated it was due to the fact that"recent experience in Australia had shown that negative commentary about the status of world heritage properties impacted on tourism.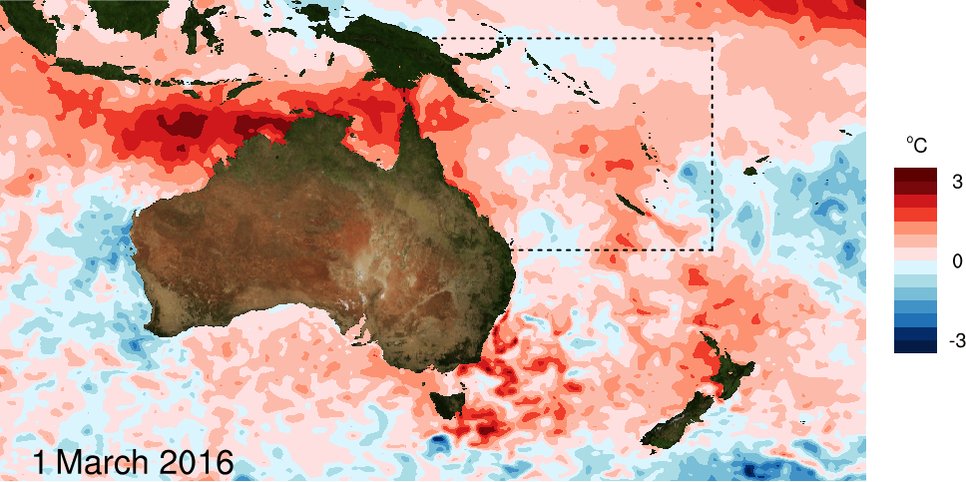 After the public found out about the Australian Government downplaying such a severe issue with their beloved reef, one would think that the government would try to repair the trust with the public. Instead, they released a plan that still does not address or supply a budget to help with the repair of the Great Barrier Reef. Instead, with the increasing demand from the coal and energy industries, the Australian and Queensland Governments have approved six new thermal coal mining developments which will require expansions of port infrastructure and dredging along the Great Barrier Reef's coastline. The Australian Government needed to listen to the people and at minimum show some compassion or understanding of the concerns about the depletion of the Reef. No plans have officially been made in determining a budget to help the Reef or beginning to mass producing coal, but hopefully before then the government will at least attempt to get onto the same page as its people.