The MMA fighter, Conor McGregor, who is also known as "The Notorious," has publicly announced that he wants an ownership stake in the UFC (Ultimate Fighting Championship) after a historic performance against Eddie Alvarez on November 12, for the Lightweight Championship.
McGregor is known for being tenacious and smug, but backs his talk with his ability in the Octagon. McGregor has competed in 24 UFC fights and won 21 them. 18 fights ended in a McGregor knockout. He currently is in possession of both the Lightweight and Welterweight titles.
McGregor is also being coined as a staunch businessman. He recently called out the UFC asking to consider him for part ownership, which was sold to WME-IMG for $4 billion in July. In his post-fight interview on November 12, McGregor was quick to speak his thoughts, saying:
"I'm happy to come and continue to do what I'm doing. I'm the highest paid already, but when I look at what you're taking in, and I look at the list of what they're bringing. You want me to stick around and pay off that debt, bring me on board. I need to be set for life as an owner. An equity stake in the company. That's what I'm looking for."
Conor McGregor recognizes his worth in bringing so many fans to the events, through pay-per-view, and to watch him live in the octagon. Without McGregor, the UFC is much less interesting. He brings personality to the sport and attracts fans from around the world. It is a bold decision for an athlete who represents a company to try and get an ownership stake in it. Surely, if there is anyone who has the poise and persistence to do it, McGregor is the guy.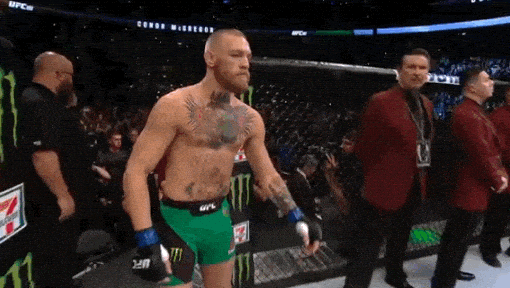 McGregor's most recent main event fight against Alvarez was a part of UFC 205. The event occurred at Madison Square Garden, which was filled to capacity. Ticket sales brought in $17.7 million, a shattering record for a UFC event. The UFC 205 pay-per-view buys also set a UFC record.
He currently has no future fights set on the calendar, and just recently announced the birth of his first child for May next year. It is difficult to say at this point what "The Notorious" will have up his sleeve for the upcoming future.